Sacramento California Fly Fishing Guides, Fly Fishing Trips and Reports.
Many people are unaware that there is great fly fishing in and around Sacramento California. Originally it was the the glint of gold and silver that brought prospectors from all over the world to try their luck in the areas mountain streams. Anglers from all over are still drawn to this area in pursuit of gold an silver. From trout and steelhead to striper and shad we offer top tier fly fishing guides in Sacramento California and the surrounding area.
Sierra Nevada Gold! Great fly fishing awaits anglers visiting the Sacramento area.
Are you interested in plotting an escape from the stress of your day to day? How about relaxing out on the water and enjoying yourself catching wild fish on a fly rod in the warm California sunshine? Allow us to connect you with a fun and memorable fly fishing experience with one of our local guides right here in California's capitol.
No prior experience or personal gear is required and we offer year round fly fishing opportunities for beginner to advanced anglers.
If you are interested in learning more about a fly fishing trip near Sacramento then read on...or Call (877)228-2477 or (707)287-2939 for a current fishing reports, river conditions and other information. Dates fill up quickly so don't delay. You may also send us an email at Info@offthehookflyfishing.com, or fill out our Online Trip Request Form.
Allow Off the Hook to connect you with great fly fishing opportunities right here in the Golden State. Whether you are in Sacramento on business or pleasure we can add a day or two of fly fishing to your itinerary. No prior experience or personal gear is required.
Great fly fishing options include...
The American, Upper and Lower Sacramento, the Sacramento River Delta, Truckee, Yuba, and Feather Rivers as well as Putah Creek.
Striper: Fly fishing on the American River in Sacramento for striper is a great way to spend the day.
Guide Rates
Guided Fly Fishing - Trips consist of eight hours of guided fly fishing and instruction, lunch and drinks are provided.
Walk and wade trips- $425 (1 or 2 anglers)
Drift boat trips- $450 (1 or 2 anglers)or $500 all inclusive package with flies and terminal tackle provided.
Half day walk and wade trips are available upon request.
Guided Charters on Sacramento River Delta - Consist of 8 hours of guided fishing and instruction with lunch and drinks provided - $500 (1 or 2 anglers)
Half day charters available upon request - $375 do not include lunch (1 or 2 anglers)
Note: California fishing licenses, transportation and Gratuity not included.
See link below for purchasing your license online.
Get the flash player here: http://www.adobe.com/flashplayer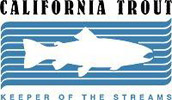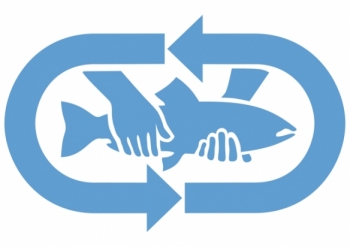 Salt Water
Fresh Water
Ready to book your fishing adventure?
Contact Us
(530)242-4122 Office
(707)287-2939 Cell
Blogs