Fly Fishing Guide Trips and Lessons near San Francisco
Did you know that there are several great fly fishing opportunities in and near San Francisco California? Escape the mundane hustle and bustle of the city, catch wild fish on a fly rod and recharge your batteries. Many fly fishermen are unaware that within striking distance of the Bay Area is a year round fly fishing stream with large, wild rainbow trout. A location where your very next cast could bring the fish of a lifetime! Putah Creek is a gorgeous little tailwater, with a healthy population of native trout that offers challenging and rewarding fly fishing opportunities near San Francisco.
On top of Putah Creek there are opportunities to chase, striper, steelhead, smallmouth and largmouth bass and more. If this sounds like fun then you have come to the right spot. Allow us the privilege of connecting you with an exceptional fly fishing guide in San Francisco and add a great outdoor adventure to your Bay Area weekend or vacation plans.
Fly Fishing on Putah Creek: Wild rainbows less than an hour from San Francisco
The San Francisco Bay provides seasonal fly fishing opportunities for striper and halibut, while surf perch can also be caught in the waves on San Francisco's beaches. The nearby Delta is an exceptional striper fishery that also has great top water bass fishing a good portion of the year.

Striper fishing on San Francisco Bay and Delta
Additionally, within a couple hours drive of the city is a year round blue ribbon trout stream called the Yuba River. It is home to some of the hardest fighting rainbows anywhere and what's more they love to eat dry flies!
Dry fly fishing on the Yuba River
Whether you are interested in fly fishing near San Francisco for native trout, striper and largemouth bass or prefer to chase wild steelhead on the California coast, Off the Hook Fly Fishing is your connection to the very best Northern California guided fly fishing experience.
In addition we offer introductory fly fishing classes that will reduce the learning curve and give you the skills to begin catching fish on your own.
Take a day or two off and spend it on the water with one of our guides and you will be glad you did. Escape the rush-rush of everyday life! Re-kindle you passion or learn a new and exciting pastime. No prior experience or personal gear is required.
Those who are able to pull away from the hustle and bustle of the city can use San Francisco as the gateway to fly fishing opportunities right here in the Bay Area, the Napa Valley, as well as world renowned fly fishing streams in the Redding and Lake Tahoe areas.
A wild rainbow caught near the San Francisco Bay Area.
Off the Hook Fly Fishing is a unique company. Customer service is not merely something we talk about on our web site. We pride ourselves in our high customer service marks and great reviews. By booking with us you can feel confident in your decision and good about where you have spent your money. Not only will you have peace of mind as a result of our 100% satisfaction guarantee, you can also feel good about the fact that we donate 2% of the total cost of your experience directly to conservation on the very waters you experience with us. On your fly fishing trip you will not only un-plug, make lasting memories and recharge your batteries so to speak, you will also have peace of mind and at the same time be investing in the preservation and restoration of local fisheries for future generations.
Give us a call today for more information or to check availability of your very own unforgettable San Francisco California fly fishing adventure!
Call toll free (530)242-4122 or (707)287-2939 for up to the minute info. We can be also be reached via email at info@offthehookflyfishing.com
Guide Rates
Guided Fly Fishing - Trips consist of eight hours of guided fly fishing and instruction, lunch and drinks are provided.
Walk and wade trips- $425 (1 or 2 anglers)
Drift boat (trout) - $450 (1 or 2 anglers)
Charter (striper)- $500 (1 or 2 anglers)
Guided fly fishing trips with Off the Hook endorsed guides include rods, reels, bottled water, terminal tackle and flies! In addition we offer a limited supply of boots and waders available at no additional cost! So call now to reserve your guide and gear!
Half day walk and wade trips are available upon request.
Note: California fishing licenses, transportation and Gratuity not included. See link below for purchasing your license online.
Take a look at your fly fishing options and then call to reserve your trip
More on fly fishing Putah Creek...
More on fly fishing the Yuba River...
More on fly fishing the San Francisco Bay and Delta...

More on fly fishing the Lower Sacramento...
More on fly fishing for Coastal Steelhead...
More on fly fishing Lake Tahoe...
Get the flash player here: http://www.adobe.com/flashplayer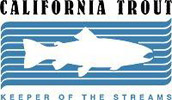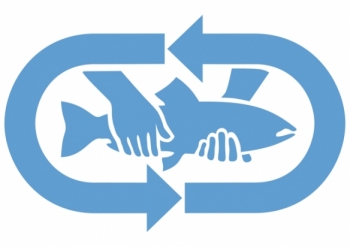 Salt Water
Ready to book your fishing adventure?
Contact Us
(530)242-4122 Office
(707)287-2939 Cell
Blogs