Fly fishing guide and trip information near Oakland California
Many people are unaware that within a few minutes of down town Oakland are several great fisheries that are open year round. Couple that with the great weather and all there is to do here in the Bay Area and you have a recipe for a great California weekend getaway or vacation.
Fly Fishing near Oakland for stripers on the fly!
Are you interested in plotting an escape from the stress of your day to day? How about relaxing out on the water and enjoying yourself catching wild fish on a fly rod? Allow us to connect you with a fun and memorable fly fishing experience with one of our local guides right here in Northern California. We offer trips for trout, striper, steelhead, salmon, largemouth, smallmouth and shad as little as 15 minutes from Oakland.
If you are interested in learning more about local fly fishing options, then continue reading...or Call our booking line at (530)242-4122 or the cell at (707)287-2939 for a current fishing reports, river conditions and other information. Dates fill up quickly so don't delay. You may also send us an email after hours at Info@offthehookflyfishing.com, or fill out our Online Trip Request Form.
There are several local fly fishing options here in the Bay Area.
San Francisco Bay Striper, Delta Smallmouth and Largemouth
First you have the San Francisco Bay that is home to a healthy population of stripped bass. Striper are a blast on a fly rod. They are best accessed by boat and our guides can put you on fish and get you up to speed on how to hook and land these migratory fish. Stripers are truly migratory creatures and can be here one day and gone the next, so it is important to fish with a good guide that knows where they are likely to be on any given day throughout the year. We fish the entrance of San Francisco Bay, the south Bay near San Jose, the East Bay near Oakland all the way up into the San Joaquin Delta system depending on the time of year and where fish happen to be.
For more info on Striper fishing check out our San Francisco Bay/Delta page.
Trout Fishing on Putah Creek
If trout fishing is your preference and you want to stay fairly close to Oakland, then Putah Creek may be just the ticket. This is a great fishery near the Bay Area. Some folks aren't interested in stiper fishing on the Bay and prefer the quintessential fly fishing experience for trout. Located 1 hour from Oakland Putah provides quality blue ribbon trout fishing for those not wanting to drive all the way to Tahoe, Yosemite or Redding.
A gorgeous wild Putah Creek rainbow trout.
Putah is a beautiful tailwater stream that holds some of the largest wild trout in California. It is a catch and release fishery that is open year round to fly fishing and lies an hour and half North of Oakland. It It has a reputation for being a challenging fishery which is somewhat deserved. Because of the technical nature of this stream many anglers fishing on their own leave frustrated, however anglers who fish with a reputable guide take advantage of years of experience fooling these beautiful wary trout and more often than not not only hook but also land them. Most fish landed by our clients on Putah are in the 10 to 16" range, however on just about every trip anglers hook at least one fish in the 18 to 25" range!
Catch and release fly fishing for wild rainbows on Putah Creek near Oakland California.
Putah is a nymph fishery where you will often need to roll cast to avoid stream side vegetation. But fishing with one of our guides will get you up to speed in no time. Clients often tell us that they not only enjoyed their time on the water with us, they also feel like they leave at the end of the day with techniques that will make them better fly fishers. One thing to remember when fishing on Putah Creek is that your next cast could hook the fish of a lifetime! For more info on Putah Creek click here . Come escape the city and leave the stress and worry behind!
Largemouth, Smallmouth, Spotted Bass, and Crappie fishing on Lake Berryessa
Another great option for folks in the East Bay is Lake Berryessa. It offers good numbers for Bass virtually year round withing a few minutes of Oakland. If you are into catching lots of fish and don't what you catch this could be what you are looking for.
Escape the hustle and bustle of the city and experience exciting fly fishing for yourself. No prior fishing experience is required. Berryessa is a great spot for beginners to give fly fishing a try. More likely than not you will catch multiple fish and several species even on your first day ever fly fishing! Click here to go to our Lake Berryessa page. and learn why our guests love this fishery!
We catch Largemouth, Smallmouth, Spotted Bass, Crappie and even trout on Lake Berryessa!
Oakland can also can be your gateway to great Steelhead fishing on California's North Coast, Feather River, or great dry fly fishing for hard fighting rainbows on the Yuba River.
Guide Rates
Guided Fly Fishing - Trips consist of eight hours of guided fly fishing and instruction, lunch and drinks are provided.
Walk and wade trips - $450 ( 1 or 2 anglers)
Drift boat trips - $475 (1 or 2 anglers) with all inclusive package including flies and terminal tackle provided.
Half day walk and wade trips are available upon request.
Guided charters on Sacramento River Delta - $550. Half day Charters - $425
Sierra Foothill Lakes Bass fishing - $500. Half day Bass trips- $375.
Guided fishing trips - Consist of 8 hours of guided fishing and instruction with lunch and drinks provided. Half day charters consist of 4 1/2 to 5 hours of fishing and instruction but exclude lunch.
Note: California fishing licenses, transportation and Gratuity not included.
Give us a call at(707)287-2939 for more info on current conditions fishing options or to book a quality guide.
Get the flash player here: http://www.adobe.com/flashplayer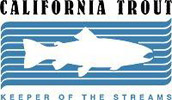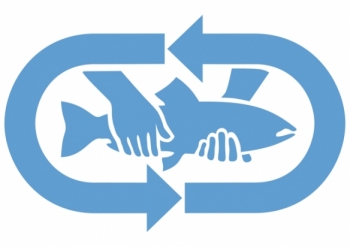 Salt Water
Ready to book your fishing adventure?
Contact Us
(530)242-4122 Office
(707)287-2939 Cell
Blogs