Fly fishing guide trips in the Napa Valley, California fly fishing at its finest!
Fly fishing in the Napa Valley? Many people are unaware that there is great year round fly fishing in and around Napa. From rainbows, and steelhead to striper, smallmouth and largemouth. There is enough variety here in Northern California to keep even the most well traveled angler happy.
The Napa Valley offers great year round fly fishing options: We provide all necessary gear and beginners are welcome.
While the areas reputation of great food an wine is well deserved, wine is not the only thing that is prized in the area. For example Putah Creek our local tailwater stream boasts the largest rainbows in the state.
Are you planning a vacation to the area and would you like to escape from the wine tasting and spa treatments for some time on the water? We have you covered.
Napa's Fall colors look great on this Putah Creek rainbow trout
Read on or call (530)242-4122 or (707)287-2939 for a current fishing report or booking information. Dates fill up quickly so don't delay. You may also send us an email at Info@offthehookflyfishing.com, or fill out our Online Trip Request Form.
The options
Putah Creek is our local tailwater stream. It has some of the largest wild rainbows in all of California. Fish up to 25" are caught each year by our clients, and we have landed enough fish in the 30+" range over the years to keep us coming back. Recently we have been encouraged to see quite a few small juvenile fish. This let us know that the efforts for wild spawning are paying off. Both browns and rainbows were be planted in Putah up to 2006, however stocking was stopped and Putah is now a catch and release wild rainbow trout fishery. Most fish caught average 15 to 17" and are truly beautiful living art, but can exceed 25" and weight 6+ lbs.
Click here to read more about experiencing Putah Creek for yourself.
Lake Berryessa offers good numbers for Bass virtually year round withing a few minutes of the Napa Valley. If you are into catching lots of fish and don't what you catch this could be what you are looking for.Click here to go to our Lake Berryessa page. and learn why our guests love this fishery!
We catch Largemouth, Smallmouth, Spotted Bass, Crappie and even trout on Lake Berryessa!
The Napa River flows through the heart of the Napa Valley. In its lower reaches it is a tidal influenced river with a healthy population of stripped bass. They run from 14 to 28" and vary from a pound or two all the way up to 10 to 15 lbs. Call for more info and the updated Napa River striper report at (707)287-2939. or Click here to go to our Napa River page
In addition to striper on the Napa River we also target them on the San Francisco Bay and Delta. Here fish are available from September through May when they begin their trek up the many tributaries that feed the San Francisco Bay. Fish up to 20+ lbs are caught each year on fly rods!
Another option for anglers staying in Napa or San Francisco is some great smallmouth bass fishing on the Delta and Russian River Catching 40 to 60 fish are common on topwater. These trips are an absolute blast for beginner or experienced anglers alike. Having numerous fish attack your fly 30 feet or less from the boat is exciting. Smallies are available on topwater from the end of may through around the end of September when cooler temps drive them deeper. They can be caught virtually year round on streamers, however our preferred method is to target them on the surface.
Click the photo above to learn more about exciting top-water fly fishing for Smallmouth
The Seasons
Putah Creek offers year round fly fishing opportunities near Napa, however Fall and Spring are the best time to catch the largest of Putah's fish.

Putah Creek offers year round fly fishing opportunities: And it's a beautiful place to spend the day!
Spring
Spring offers warm weather, green hills, and hungry trout. Fish are just off of their winter spawn and are eager to put on weight. Flows are usually ideal for wading and bugs are starting to get active keying the fish to begin feeding.
Summer
Napa Valley summers can be warm and escaping to the cool of the the river bank can be a welcome relief. Summer flows can make wading challenging and down right dangerous for those without a guide. We recommend a wading staff and our guides can use their knowledge to help you still catch fish during the summer season. Early and late in the day is the best time to fish this time of year. Additionally smallmouth and largemouth action picks up and clients enjoy fierce topwater action with surface poppers all summer long making for happy clients.
Fall
Fall is our favorite time to be in the valley and crush coincides with great fly fishing opportunities on Putah Creek. At this time Trout to 24" are commonly hooked by our clients. When you fish with us you and your guide will have access to the numerous public access points to the creek as well as exclusive private access to the section at Canyon Creek Resort.
The Fishing
Putah is an intimate stream with riffles and runs in between long sections of slow water. We focus our fishing on the oxygenated water around riffles and at the heads of slow pools. Trout congregate in these areas making them the most productive sections to fish.
It is a walk and wade fishery where fish are caught almost exclusively on nymphs. Anglers will learn to roll cast and technical nymphing techniques. If you are looking to fish dries or wanting to drift in a boat will have to look to the Yuba and Truckee rivers.
Fly fishing here on the creek can be challenging. Reason being, big fish here eat small insects like midges, and mayflies. This requires fishing small flies which can be hard to keep connected to Putah's largest fish. However, those who put in the time may very well be rewarded with the fish of a lifetime.
In addition to Putah Creek, the Yuba, Feather, Russian and even The Lower Sacramento River are within striking distance. Additionally we have exclusive access to private lakes and ponds here in Wine Country that are full of Trout and Bass eager to attack your flies.
We book only the best, most experienced professional fly fishing guides for Putah Creek as well as our other Northern California and Wine Country fly fishing options. Whether you are a novice fly fisherman or a seasoned fly angler, our patient guides will work hard to make your day a memorable and fun learning experience. Including a day or two of fishing with Off the Hook will undoubtedly enrich your Napa Valley experience.
Here is what our clients say about us:
"Excellent day of fishing! All we were hoping for is to learn a few fly-fishing techniques and to get out of the city for a day. Within 15 minutes of our first cast, we landed a 2-pound wild rainbow...Within another 10 minutes we landed a 5-pound wild rainbow awesome... Excellent day of fishing!" Ben N. San Francisco
"Very knowledgeable outfitter and guide...they were honest about conditions and we opted to fish another river other than what we had planned. Had a great day and landed over 20 fish! Thanks Mike and Jordan! " Kevin S. Toledo OH
Napa fly fishing options: Call (707)287-2939 for up to date fishing report.
Napa Valley Fly Fishing Guide Rates
Guided Fly Fishing
Walk and wade fishing for trout or smallmouth - $450 (1 or 2 anglers for 8 hours with lunch), or - $350 (4 1/2 hours).
Lake fishing trips for Largemouth, Smallmouth and Spotted Bass - $500 (8 hours with lunch provided) or $375 (4 1/2 hours).
Guided Charters for striper or bass - $550 (1 or 2 anglers for 8 hours) or $425 (4 1/2 hours).
Guided fly fishing trips with Off the Hook endorsed guides include rods, reels, bottled water, terminal tackle and flies! In addition we offer a limited supply of boots and waders available if the trip requires it at no additional cost! So call now to reserve your guide and gear! Call our booking line at (530)242-4122 or the cellular at (707)287-2939.
Note: California fishing licenses, transportation and Gratuity not included. See link below for purchasing your license online.
Putah Creek: Lots of wild fish and close to Napa and San Francisco
If you would like to learn more about Putah Creek, the Napa, Yuba, or Lower Sacramento Rives or would like to book a guide please Call (530)242-4122 or (707)-287-2939. We are also available via email at info@offthehookflyfishing.com. We specialize in groups, fly fishing classes and corporate excursions. Our gift certificates are popular gifts as well and a great way to give the gift of fly fishing.
We have been fly fishing in the North State for over 25 years, and in the valley since 94'. Allow us to create a custom fly fishing and wine country excursion for you. Off the Hook and Knight Wine Tours will be pleased to provide you and your group with a refreshing Northern California wine country experience that is a great value and that escapes from status quo. We offer custom VIP trips that will send you home with bragging rights. Click here for more info...
Napa Valley Fly Fishing Photo Gallery
Get the flash player here: http://www.adobe.com/flashplayer
Directions
Our trips begin at 8:30 a.m. at Canyon Creek Resort. It is located at 22074 California Highway 128 Winters, CA 95694.
From Napa head East on Trancas St. which becomes Monticello Rd. (H 121). Continue East and Highway 121 will become Highway 128. After passing the dam at Lake Berryessa continue down into the canyon and the resort will be on your right. Leave yourself around an hour of travel time from Napa.
From San Francisco take Highway 80 East towards Sacramento. In Vacaville take Highway 505 North to Exit 11. Go West through the town of Winters on Highway 128. Canyon Creek Resort will be on your left just before you cross Putah Creek and head up towards the dam. Leave 1.5 hour travel time.
From Sacramento take Highway 80 West towards San Francisco. In Vacaville take Highway 505 North to Exit 11. Go West on Grant Ave. (H 128) to Canyon Creek Resort. Leave 45 minutes travel time from Sacramento.
Important Fishing Documents and Links
What to Bring List: Summer
What to Bring List: Fall
Liability Release Form
Current Putah Creek stream flows
Purchase your fishing license online
Napa Valley Links
Accommodations
Meadowood Resort-Napa
Auberge Resort
Calistoga Ranch
Bartesono
Health Spa Napa Valley
Meritage Resort and Spa
Milliken Creek Inn and Spa
Villagio Inn and Spa
Things to do and see.
Napa Valley Paddle - Stand up paddle board/kayak tours and rentals.
Napa Wine Train
Castello di Amorosa
Titus Vineyards
Sterling Vineyards
Balloons Over the Valley
Napa Valley Bike Tours
Napa Valley Golf
Information
Napavalley.winecountry.com
napavalleyonline.com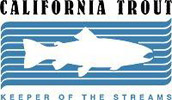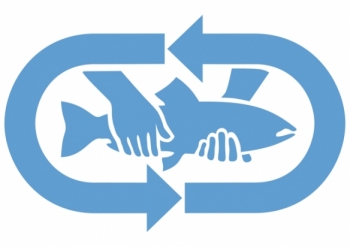 Salt Water
Ready to book your fishing adventure?
Contact Us
(530)242-4122 Office
(707)287-2939 Cell
Blogs