The Fall River is a great piece of fly fishing water here in Northern California.
Welcome to Off the Hook Fly Fishing. We are your source for a great fly fishing guide trip here on Northern California's Fall River. The Fall is one of our favorite pieces of water to guide. It is the largest spring creek in the United states and the fly fishing crown jewel of the Shasta Cascade area here in the North state. It is situated East of Redding and flows through a lush valley fed by underground aquifers from Mt. Shasta to the North.
The Fall River is a great piece of fly fishing water here in Northern California.
It's icy cold water and ph allow for a diverse biomass with lots of bugs and loads of very well fed wild rainbows. Extremely limited access and the technical aspects of this fishery have preserved this fantastic fishery over the years. We highly recommend hiring a competent guide to greatly improve you odds of cracking the code for catching fish here.
It is a remarkable piece of water and all serious fly fishers visiting the Redding area should give the Fall a go! If you would like to learn more, then keep reading or Call (530)242-4122 or (707)287-2939 for current fishing reports, river conditions or booking information. You may email us at Info@offthehookflyfishing.com or fill out our Online Trip Request Form here.
Contact us and will get back with you right away to get you the right up to date information and get you connected with a great guide that can work with your skill level to help you have an enjoyable and successful time on the water.
The Fall River is located 1 1/2 hours East of Redding(75 Miles) near the historic town of Fall River Mills. It emerges at it's head waters from subterranean aquifers near Thousand Springs and meanders around a dozen miles before joining the Rising River. Due to its spring fed nature the Fall provides year round constant flows and temps in the 50's. It's serpentine grass lined banks are all but exclusively privately held and average dept of 8 ft make it impossible so wade fishing is impossible. Fortunately Call Trout purchased an access point near the Island Road Bridge that does allow for some accessibility for small prams or other watercraft, though gas motors are not allowed through the Cal Trout Access.
The technical nature of this fishery with its slow moving clear water and limited public access make this an equipment intensive experience. Specialized, shallow-draft john boats, equipped with both small outboard and electric motors are used to navigate the river and are critical for access. Once a pod of selectively feeding trout is located, guides and anglers anchor upstream and cast slack-line presentations downstream to the feeding trout. Long 12 foot+ leaders, 6 and 7x fluorocarbon tippets and spring creek techniques are required here.
The Fall River Valley which shares the river's name is home to a variety of wildlife and breathtaking scenery. Otters, herons, muskrat, deer, coyotes, bald eagles, osprey, and other animals can be seen on it's grassy banks on any given day on the water. Mt. Shasta and Mt. Lassen only add to the wow factor when fishing here, but it is the thousands of fish per mile that call this rich ecosystem home that bring anglers up from Redding to enjoy this river.
A healthy Fall River bow.
The Fall River is a challenging and rewarding fishery and anglers will greatly benefit from hiring on of our top guides. Doing so will make this spring creek accessible to anglers of all skill levels and increase the chances for success. We book only the very best local guides and only the top guides on any given fishery make the cut.
Rates
The cost of a full-day Fall River guided package is:
• $500 per day (1-2 anglers per boat)
• $550 per day (Package deal, including flies, tackle, & equipment)
Inclusions:
Included in your standard guided angling package on the Fall River is 8-10 hours of guided fishing and instruction with lunch provided.
Non-Inclusions:
Not included in your guided angling package on the Fall River are California fishing licenses, waders, rods/reels, and terminal tackle (flies, tippet, etc.) or gratuities.
All inclusive package deal:
If you are just getting started in the sport, or will be traveling and don't want to hassle with dragging along all of your gear, you may want to consider our guide trip "Package Deal." This all inclusive option is only $50 additional per boat/day, and with it the guides will provide the necessary rods, reels, flies, tackle and equipment to ensure that you have the right gear and flies for the day. If you're an experienced angler and/or fly tier, call ahead and we'll let you know exactly what flies are producing so you can be sure to tie them beforehand or bring them along.
Contact us today to begin planning a memorable and enjoyable Fall River fly fishing trip. Call(530)242-4122 during business hours or (707)287-2939 at any time.
Clear cold water and a large variety of insect life make for a match the hatch situation most of the time.
The seasons
The Fall River is a spring creek, its flows mostly un-impacted by runoff, running clear and cold consistently almost every day of the season including drought years.
May through June
Spring is considered "prime time" months on the Fall River because of the predictable daily morning and evening hatches and profuse spinner falls. The largest of which is a heavy hatch of PMDs that begin to hatch in the morning and fall spent to the river and drift placidly down to pods of rising trout throughout the middle of the day.
It's not uncommon to see hundreds of finicky rainbow trout throwing caution to the wind and rising simultaneously during the heart of the intense PMD spinner fall on Fall River.
June through July
June and July are two of the most popular months of the year on Fall River, largely due to the famous Hexagenia mayflies hatching at dusk and bringing the biggest fish in the river to the surface every night. Many anglers in the know plan their entire angling season around the arrival of these giant, bright yellow mayflies. Hexagenia are the largest of the mayfly species, yet are only available to the trout for a short window of opportunity from the middle of June through July when they emerge, right at dusk, to mate. Their nymphs are burrowing insects, living in the silty river bottom until their emergence each summer.
The Hex hatch on the Fall River usually begins in June.
In spite of the hype and excitement that always surrounds the Hex Hatch, there are still some great midday mayfly hatches and blankets of caddis that swarm the river every afternoon. Often the best fishing of the Hex hatch event is actually casting emerging caddis patterns in the hour or two before the big Mayflies begin to show.
In addition, there are consistent spinnerfalls every morning through the summer of a tiny species of mayfly. The Attenella, or tiny blue winged olive, hatch and mate at night throughout the warm summer months, falling to the river to waiting trout in the early to mid morning.
Our Fall River guides will put you on the water during the most productive times of day. Sometimes this means fishing early in the morning and taking a midday siesta before going out again in the evening to fish the Hex Hatch, while at other times they'll pick you up at midday and fish straight through till it's so dark you can't see any more.
August & September

August and September is "trico time" on Fall River. These tiny mayflies hatch most mornings and provide a couple of hours of action casting tiny dry flies on even tinier tippets for some of the most challenging and rewarding spring creek fishing anywhere.
Callibaetis mayflies and small caddisflies are also prevalent at times on Fall River throughout the late summer months and early fall. August and September are sometimes considered the doldrums of the season, but our guides have discovered that these may be two of the best months of the year on Fall River. Hatches are less consistent, but nymphing and swinging wet flies and streamers on intermediate lines is very productive and angling traffic is light.
October through November 15
October and November also don't get much attention from anglers, but have great hatches of tiny Tricos and Baetis mayflies, and larger Callibaetis mayflies, too. Trout will consistently feed on a variety of dry flies, nymphs, and even slowly swung wet flies or streamers throughout the course of a fishing day. Fall River regulars don't talk much about the fall season, mainly because they don't want everyone to know how good the fishing can be at that late time of year.
Booking a Guide for Fall River
To make a reservation, please give us a call at 877-228-2477 during business hours any day of the week, or email us at info@offthehookflyfishing anytime. We can give you the answers you need, detailed explanations to questions you might have, or check on availability and confirm your reservation in minutes.
Get the flash player here: http://www.adobe.com/flashplayer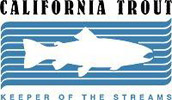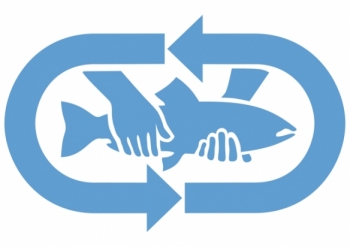 Salt Water
Ready to book your fishing adventure?
Contact Us
(530)242-4122 Office
(707)287-2939 Cell
Blogs